Youth communities
Lively exchange with like-minded people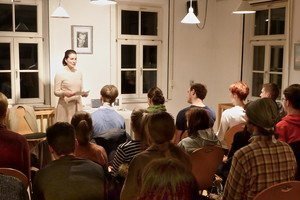 In the Bruno Gröning Circle of Friends there are also many young people and young adults between the age of 14 and 27 years who meet regularly in youth communities and multilingual Internet conferences all around the earth. There they concern themselves with experienced or desired healings and exchange their experiences about how they experience the teaching of Bruno Gröning in everyday life.
It is about youth specific subjects like:
help for everyday school and study
physical and spiritual healing
valuable experiences in partnership
zest for life
a natural self-confidence and confidence in God
becoming aware of own abilities
love for nature
purpose of life
a natural familiarity with belief in God
a positive attitude to life
It is especially the own experience with help and healing and the lively exchange with like-minded people that motivate the young to put into practice everyday the teaching of Bruno Gröning.