Works for choir and solo voice
Sung by Bruno Gröning friends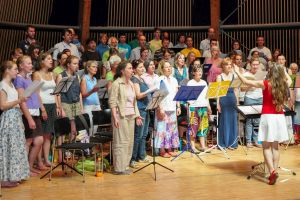 The palette of compositions for singing created over the past decades is wide: piano and orchestra accompanied songs, a capella pieces, chorales and songs for choir, soloist and orchestra. From the start the choir and soloist parts were sung without exception by Bruno Gröning friends.
No. Title, Composer, Duration, from CD, Year of recording
Only available in German.
These music pieces in mp3 format is only a small selection of all music recordings that have been published in the Grete Häusler Verlag on various CDs. They are meant for private use only. Please respect our copyright.